How to Choose a Hunting Suit. How to Choose a Hunting Clothing?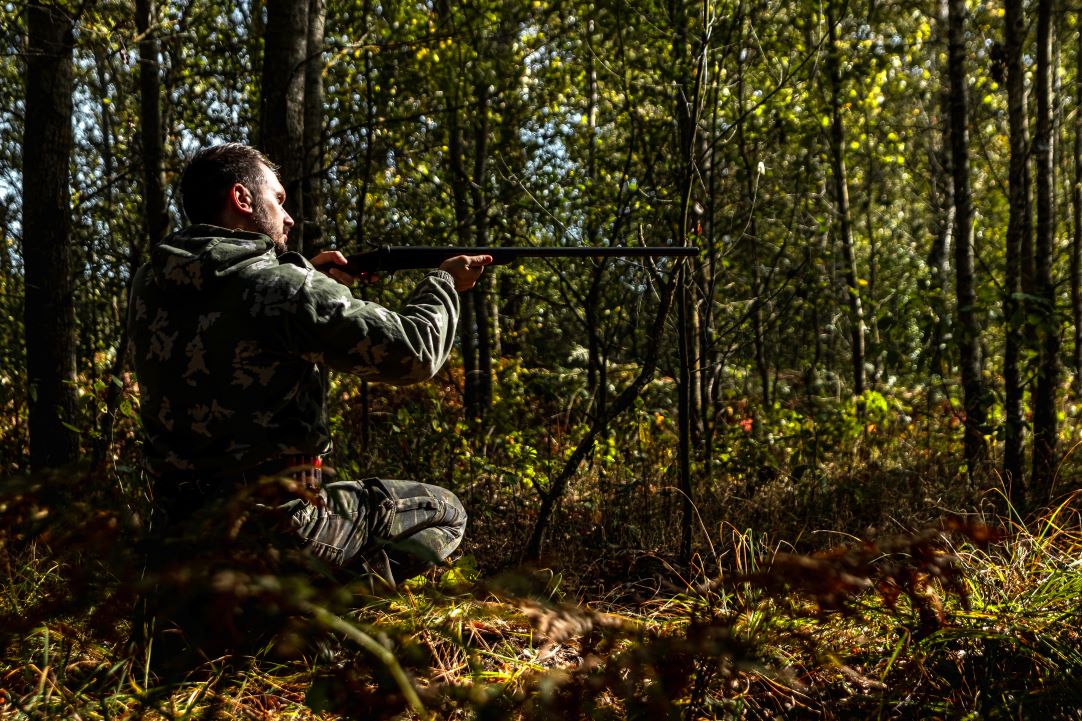 Choose a Hunting Clothing a suit for the transitional seasons is not as straightforward as it may seem. It is still warm enough, so hot suits won't do; at the same time, it's damp and rainy, and you'll need good moisture insulation. You could try wearing regular camouflage suits with raincoats or ponchos, but they are either uncomfortable or terribly give away your presence with their appearance and rustling, and more often than not, they combine these drawbacks.
Therefore, there are excellent ready-made solutions – demi-season suits. It may seem that the more expensive the suit, the better it is, so what's there to choose?
In this article, we will try to consider the main nuances of choosing a truly functional suit – hunting pant and jacket, tell you what to pay attention to, and how to take care of it afterwards.
Why choose a membrane fabric?
Despite the fact that membrane fabrics have become very accessible in recent years, a significant portion of domestic hunters look at them with suspicion. This conservatism is likely due to the need for minimal maintenance and higher prices compared to traditional clothing.
But the advantages that a membrane fabric provides compensate for all the troubles associated with its use. And all of this in just one garment! And if you equip yourself in layers, with thermal underwear, fleece, and an additional layer of down or Thinsulate, you'll be able to withstand even the harshest cold with comfort.
So, membrane fabrics have raised the standard to levels unattainable by regular fabrics and have become mostly irreplaceable in many situations.
The main characteristics of a membrane fabric are resistance to water pressure, breathability, and elasticity. Over the last few years, manufacturers have made such great technological advancements that any, even the cheapest, membrane fabric will be absolutely waterproof for regular rain.
Clothing for active hunting should be lightweight, durable, and well-ventilated.
Clothing for Active Hunting
The main qualities of such suits are lightness, thinness of the material, and elasticity. It is very important for the fabric to be durable, as there is a chance of tearing the suit on branches. The suit's material should not hinder quick weapon aiming, rustle, or creak. Another important point is that all pockets, zippers, and flaps should not be compressed by backpack straps and rifles, and they should be easy to open with one hand.
In active hunting, functionality is crucial, while the warmth of the suit is a minor factor. On the contrary, suits for active hunting should have additional cross ventilation zippers and the membrane should have a higher breathability coefficient. Otherwise, you risk sweating during movement and then quickly cooling down and getting cold during stops.
Zippers in suits for active wear are the weakest link and the most challenging to repair. Ensure that the zipper seam is reliable and treated on the inside with a special impermeable lining. The suit's effectiveness will drop significantly if it starts leaking through the zipper. It is crucial for the zipper to be easy to open with one hand; if you feel any sticking or obstacles in its operation, refrain from purchasing such a product.
The best materials for a hunting suit are Oxford, Softshell, and Ripstop made of nylon or a nylon-cotton blend. As for the material's density, since waterproof properties are not dependent on it, choose the thickness to your taste, guided by common sense.
Clothing for Sit-and-Wait Hunting
In contrast to suits intended for active hunting, suits for sit-and-wait hunting must have completely different qualities. Comfort and warmth take precedence here, as waiting for game to approach sometimes takes hours.
Suits for sit-and-wait hunting should be spacious, waterproof, and well-insulated.
The suit should be roomy enough to allow for several layers of insulation underneath. You can look for suits with a removable fleece lining; this will save you money on purchasing insulation. The suit itself may have a light insulating layer of hollow fiber and Thinsulate, but it's not necessary to overdo it – otherwise, you won't be able to control the required level of insulation, especially if the autumn turns out unexpectedly warm.
Pay attention to the seams and zippers, which should be sealed with a special insulating material. In most suits, especially budget ones, only the main seams are sealed, and this option is not suitable for long sit-and-wait hunting. While it might not be as critical for active hunting, sitting motionless and feeling water seeping into the suit is not very pleasant.
It's good if the suit has a warm hood, insulated cuffs and lower back, and a handwarmer pocket made of warm material. These elements significantly increase the level of comfortable wear.
A bit about camouflage – hunting camouflage clothing
There is a common belief that hunting clothing must always be camouflaged, as camouflage blurs the silhouette and makes the hunter less noticeable. And this is indeed true, but under one important condition: the camouflage pattern must precisely match the color and texture of the surrounding environment. In any other case, camouflage will actually expose the hunter, regardless of how expensive it is or how advanced the technology used to create it. You will simply look like a large, contrasting, suspicious spot, and the game will instantly notice you.